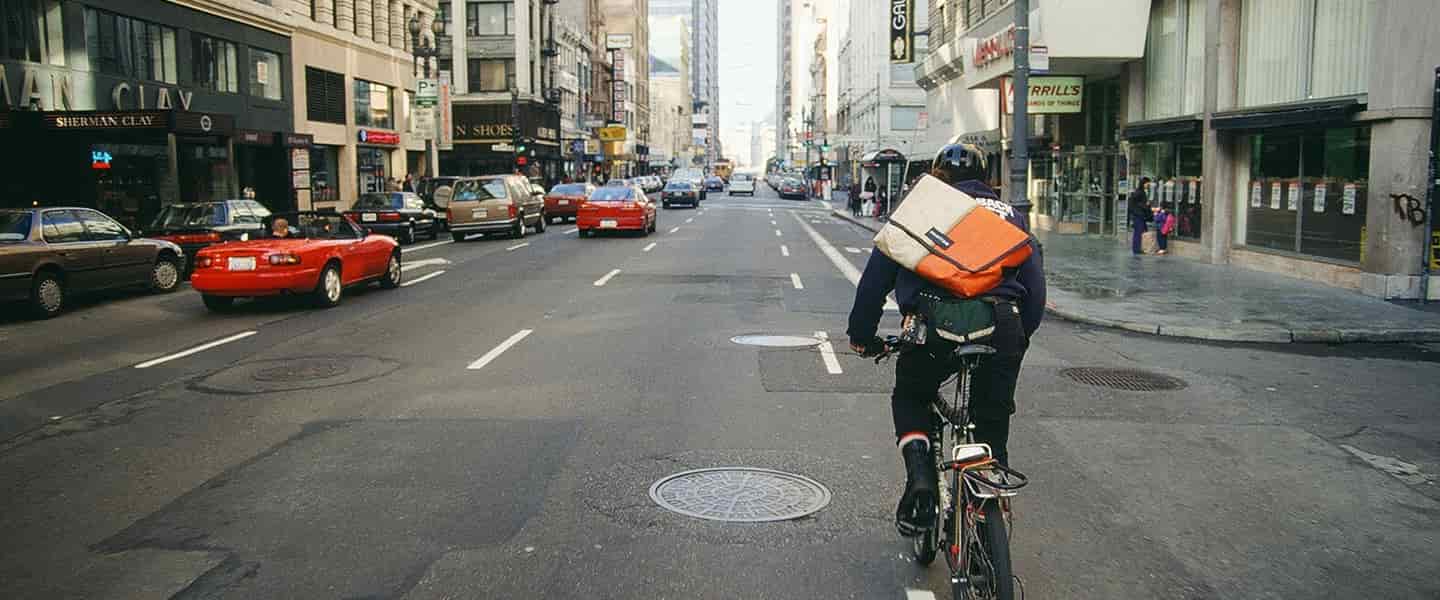 It was much the same in 2006: Markus visited trade fairs, manufacturers and inventors. Daniel got together with messenger cliques and watched courier races. Back in Zurich they designed the prototypes which, in 2007, have become the design series F17 JOE and F18 REX.
The result: comfortable, bikeable, expandable, indestructible and laptopable: attributes which are valued not only by real couriers, but also by urban, mobile, office-stressed cosmopolitans.
In 2013, we once again focused on our core competency – optimizing life for all urban cyclists. The result is the FREITAG messenger bag quartet, jam-packed with 20 years of experience and tested as always by bike couriers: The roll-down backpack F151 VICTOR, the core-competency messenger bag F152 HARPER, the little pro hipster F153 JAMIE, and the emergency saddle toolbag F154 GRANGER.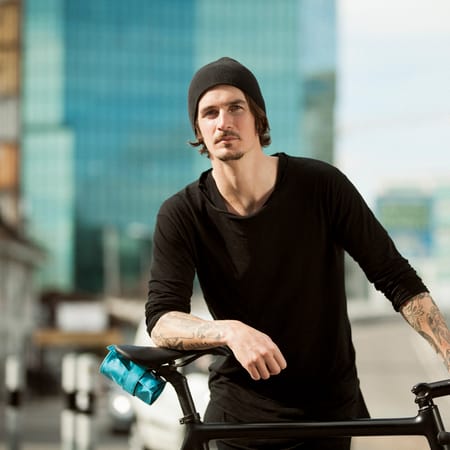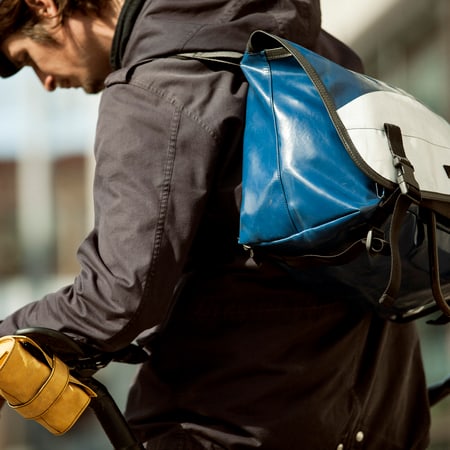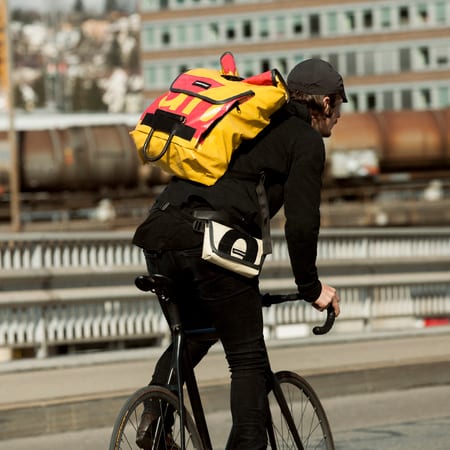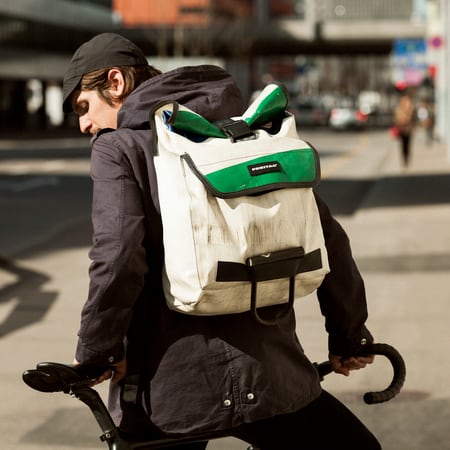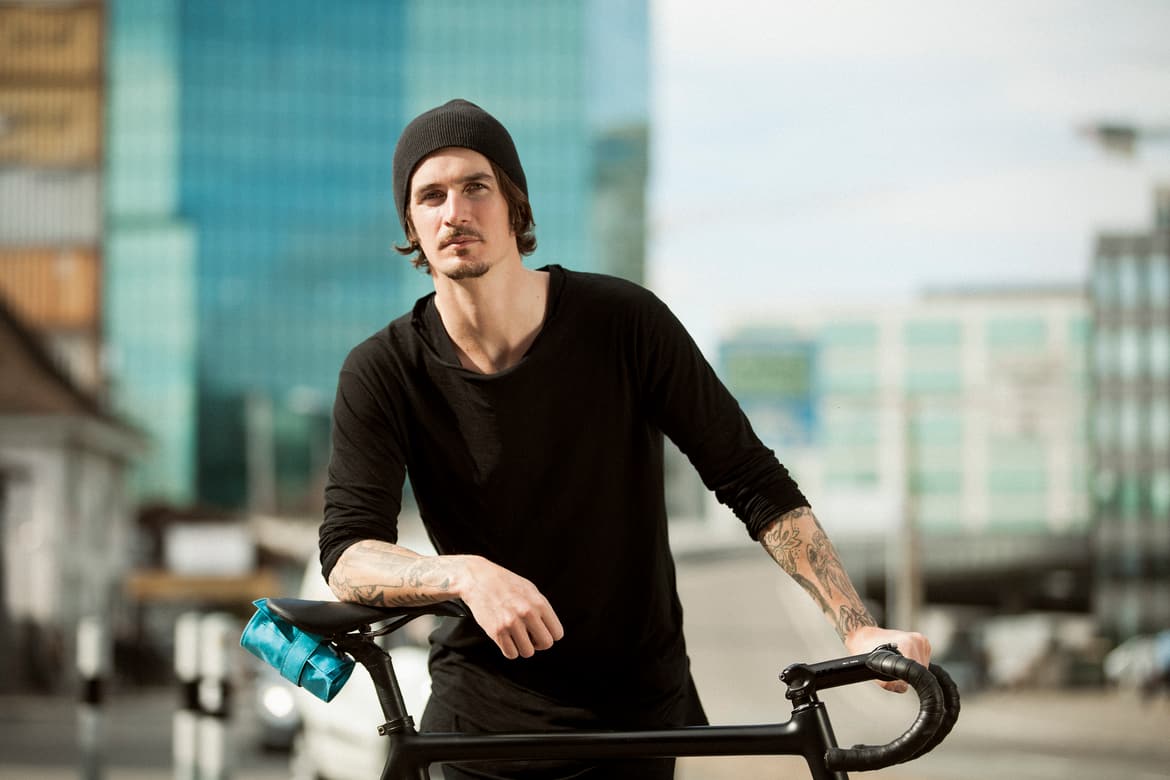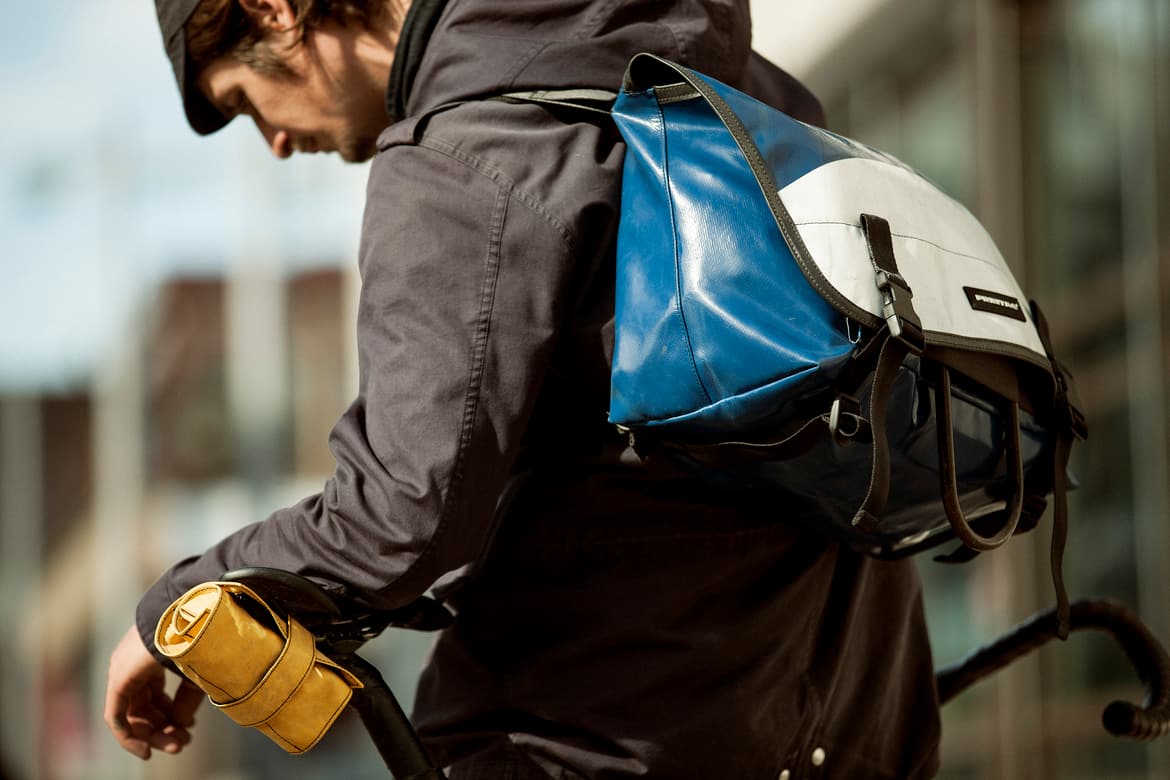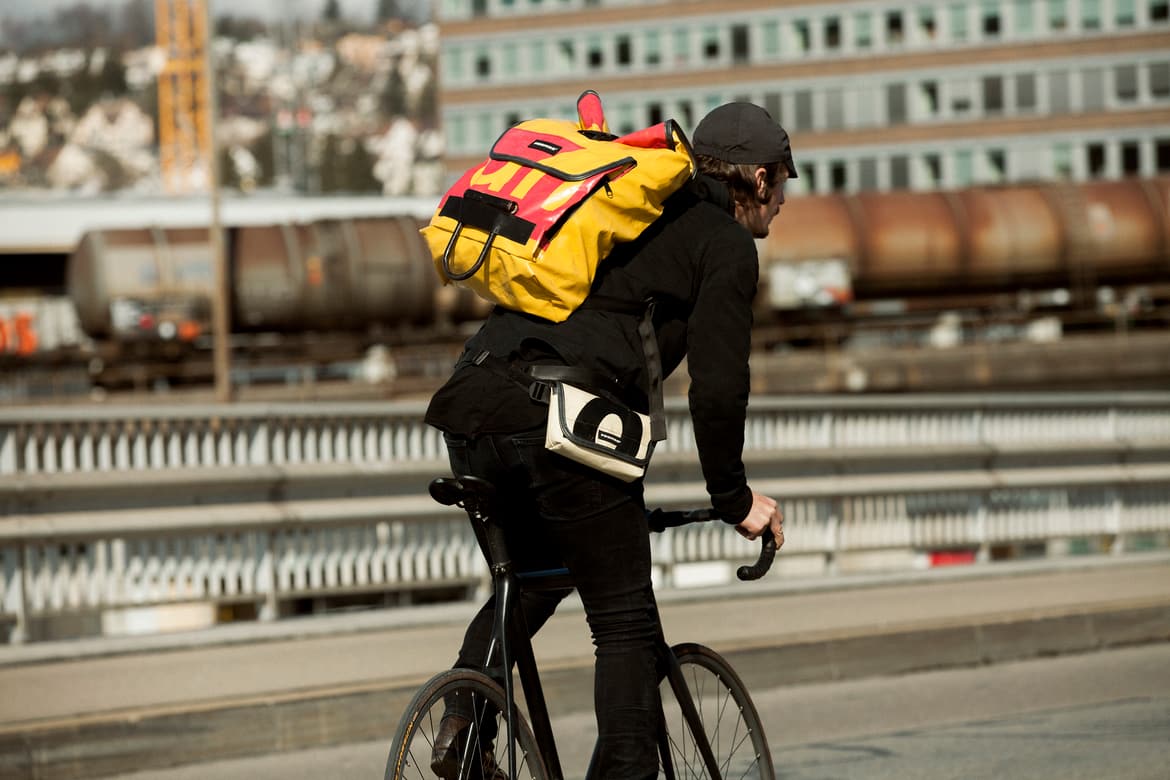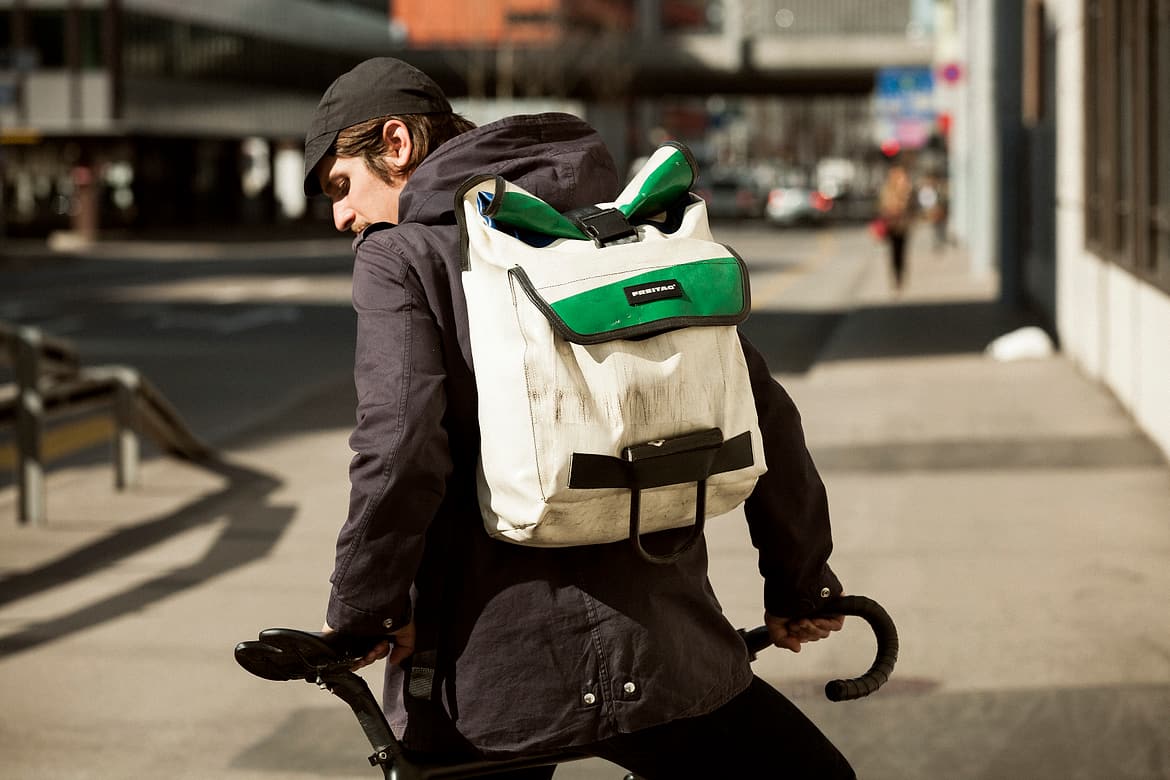 SHOOT THE MESSENGER 2014