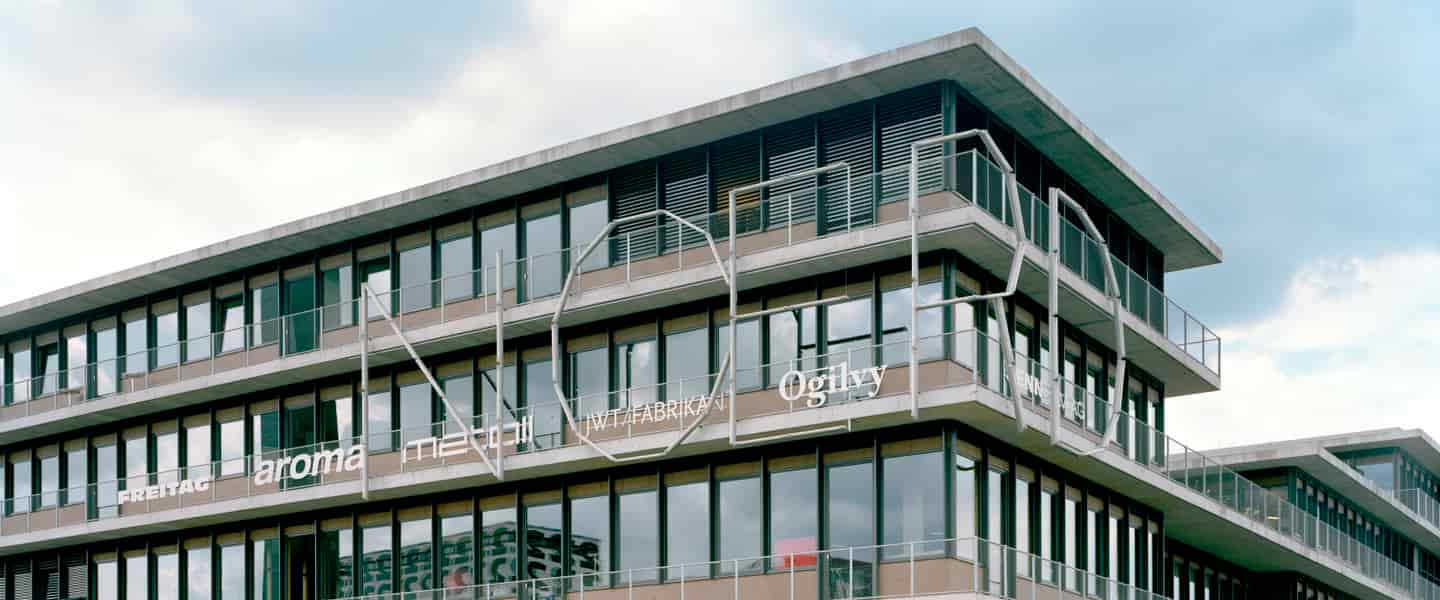 In Zurich there are 127 rainy days per year. So, since 1993 we have been ineffectively drenched 2'286 times. This changes in our new building, NŒRD. Here we use rain water to wash our tarps.
It's not every day that people like us build their own F-actory. Especially in Zurich, where rentals are usually better fit for the next Lehman Brothers than the FREITAG Bros. But firstly, NŒRD is on a contaminated lot (why do you think it was still available?), secondly we share it with friends and third – hail to the workings of modern real estate investment schemes! – we are simply renting space in a building we conceived.
What's important for us: After decaying Maag (the advent of musical halls, disco balls, corporatchicks and skyscrapers made us pack our bags), we wanted a F-actory that would fit our products: NŒRD is sustainably built, well insulated and recycles everything from rain water to the heat of a waste-recycling plant. According to expert calculations, saving water and energy will pay for the necessary investments in about, erm, 18 years. Anyway: NŒRD is big enough for us to keep most of the production chain right here – from design to washing to cutting to packing to sending. And NŒRD is dug firmly into Zurich city ground. Something we dig, too.
F2011 FREITAG FACTORY NŒRD:
Profile: sustainable, water-collection and cycling into tomorrow
Dimensions: 90000 x 64000 x 17000 mm
(LxBxH): 3544 x 2520 x 669 inches
Content: Washing machines, cutting tables, warehousing, computers and tons of tarps
Work force: 115 (of a total of 130)