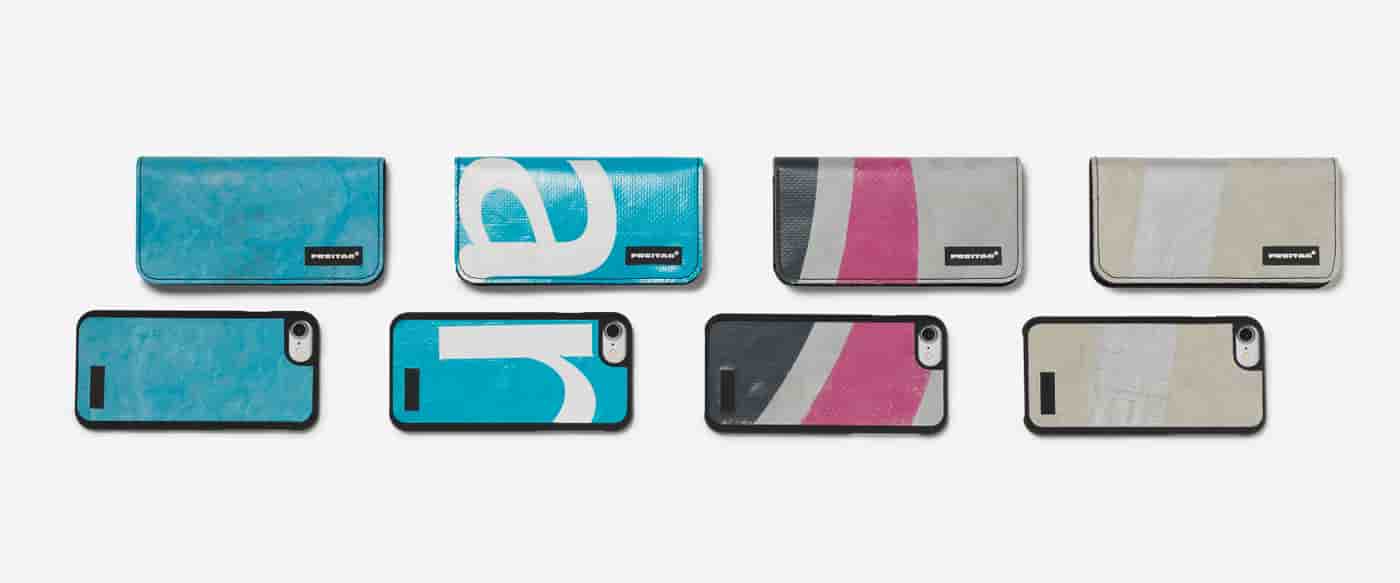 F349 BOOKLET FOR IPHONE® 7
All-round protection thanks to our removable bumper with cover and personalized case – all made from the same recycled truck tarp. The parts are held together by invisible magnets – which mean that the F349 BOOKLET can also turn your fridge into a TV wall mount.
F340 BUMPER FOR IPHONE® 7
The personalized iPhone bumper with secret function. It protects the iPhone 6 and 7, is made individually for you from recycled truck tarp, and boasts invisible magnets that can turn any streetlight into a selfie stick.