---
SORRY, THAT'S ALL, FOLKS
Unfortunately you can only view F610 CINNAMON here – it's no longer available to buy. We're all out. Really!
---
No-frill design classics, unpadded and unlined, made from nothing but used truck tarps, bicycle inner tubes and safety belts.
300 × 150 × 390 mm / ext. 520 mm
(l × w × h)
11.8 × 5.9 × 15.3 in / ext. 20.5 in
(l × w × h)
19 liters / ext. 24 liters
Trucks are tough. Which is why all FREITAG products are tough. All the same, you shouldn't put them in your mouth. Let's face it, trucks taste pretty yucky.
used truck tarps (polyester fabric with PVC coating)
used safety belts (polyester)
bicycle inner tubes (rubber)
FUNCTIONS
Large front behind-the-tarp-pocket with magnet closure.
Hidden zippered quick-access pocket for valuables and other secrets.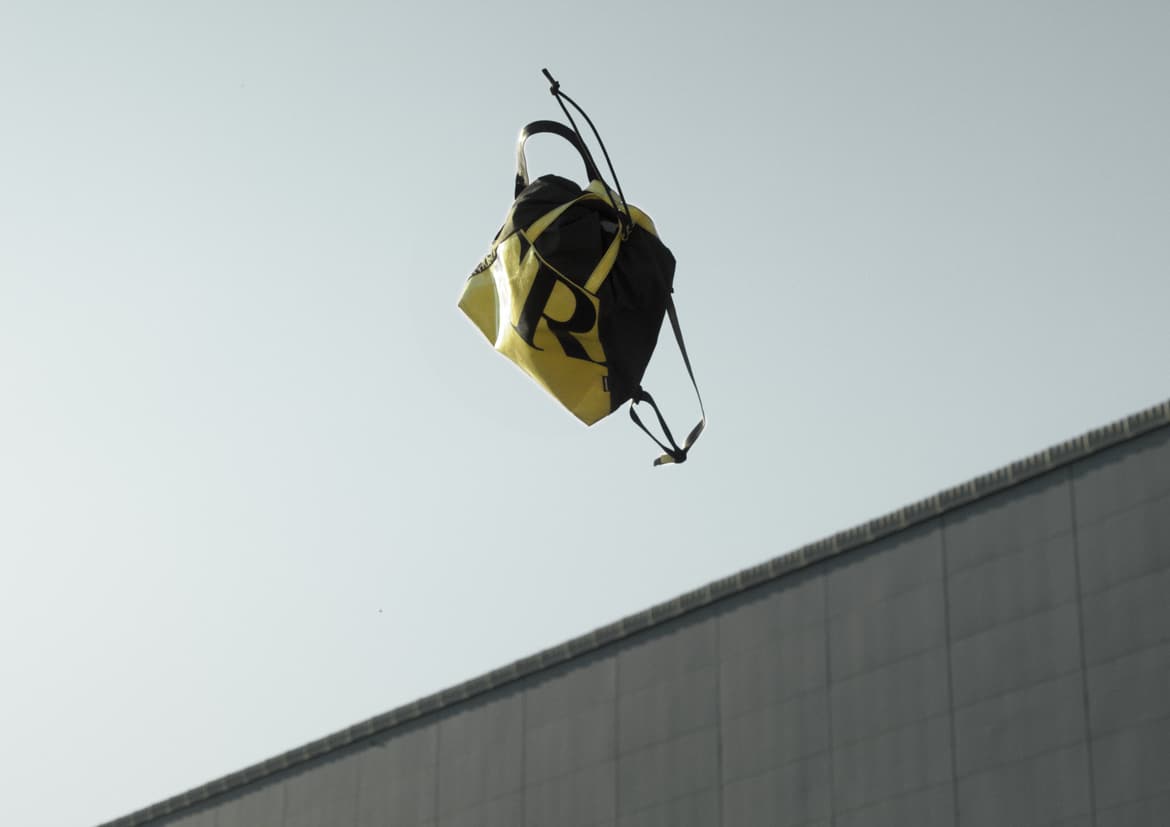 There's a few things that truck tarp could never be: soft, light and flexible. So we went on the hunt for a solution that would respect our core material while still providing new functions.