---
THAT'S ALL, FOLKS
We've sold all the F610 CINNAMONs we had earmarked for the online store. If you still want one, you'll have to log off and venture out into the real world, to one of these offline stores.
---
The new multipurpose drawstring bag combines the best of the bag and material worlds. It's a light-weight backpack and expandable shopping and carrier bag.
300 × 110 × 420 mm (l × w × h)
11.8 × 4.3 × 16.5 in (l × w × h)
Volume: 17 liters
This product is just as unique as every bag from FREITAG – thanks to the
continued inclusion of truck tarps – but also soft, light, and flexible.
Individual, used truck tarps and PFC-free material made from 100% recycled PET bottles using water-saving process.
FUNCTIONS
Large front behind-the-tarp-pocket with magnet closure.
Hidden zippered quick-access pocket for valuables and other secrets.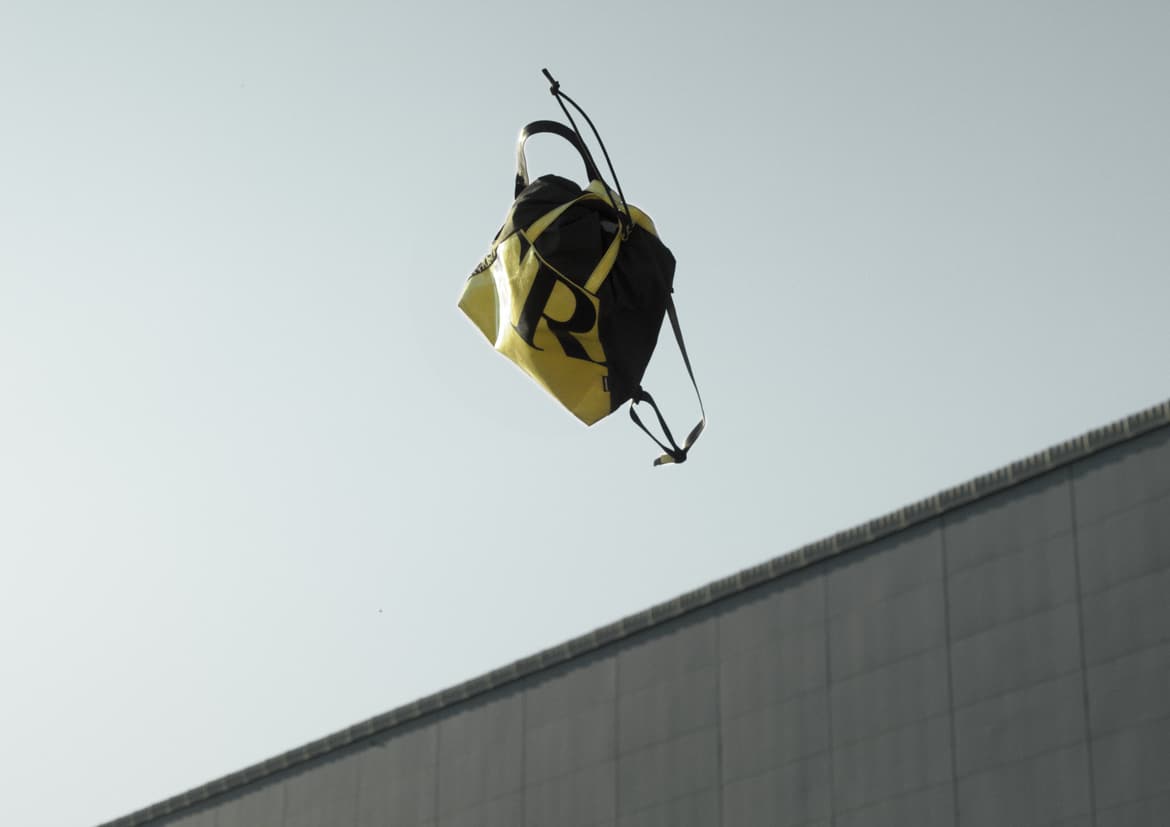 There's a few things that truck tarp could never be: soft, light and flexible. So we went on the hunt for a solution that would respect our core material while still providing new functions.