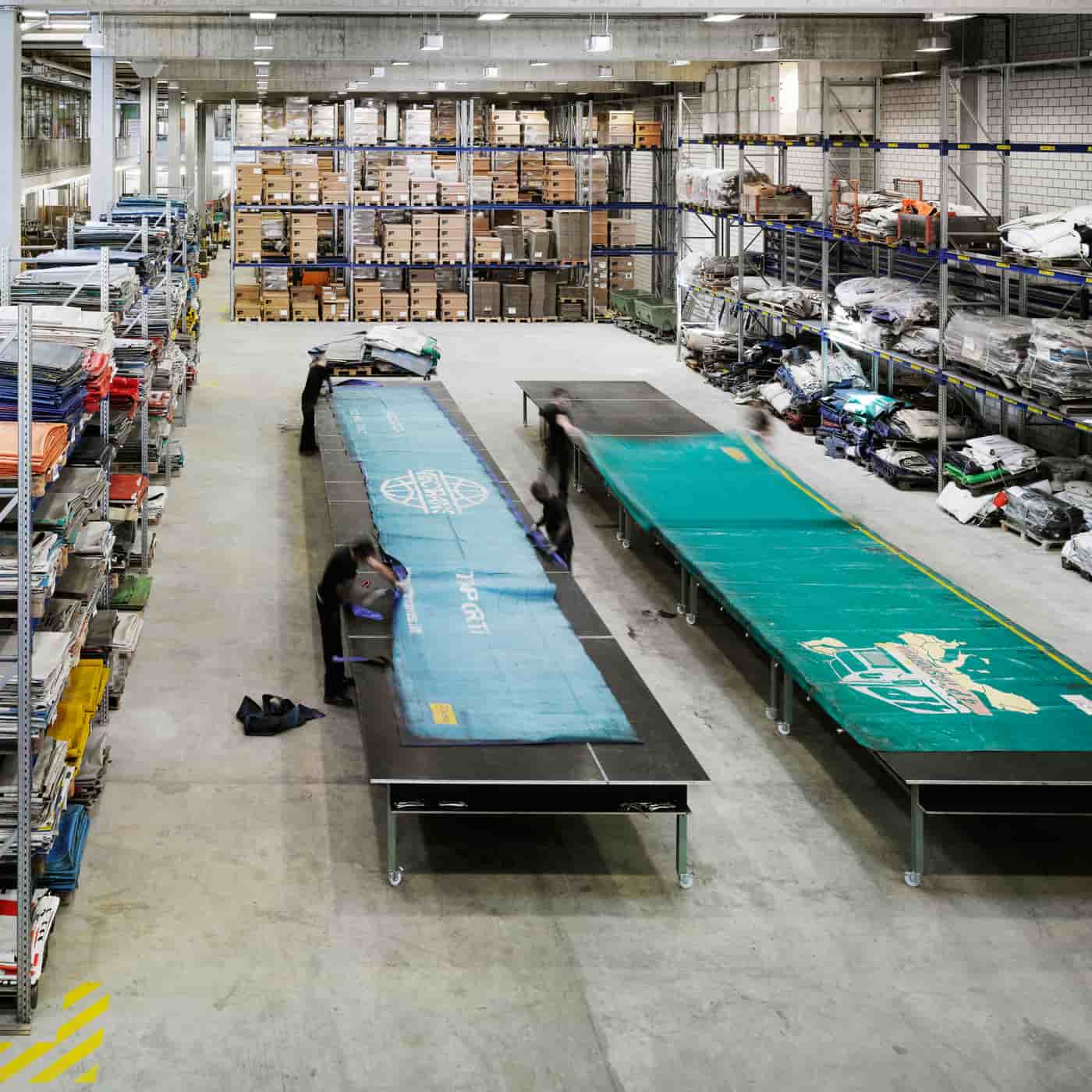 Here're your two options:
You don't have any friends and don't like going out much either? Well then, thanks to the wonders of the internet, you can witness the inside workings of our F-actory without even getting up from your chair.
 
You're a member of a greater whole, a club president, a department manager, a right-hand man, or simply someone who would love to take not just one but all of your friends to the ladies' room every time if only it was big enough?If we all like each other enough and can arrange a time, the tourist officer (aka me) or one of the other 13 tour guides will reveal the F-actory's secrets, from the rainwater tank to the tarp warehouse at almost any time of day.

And that's not all... From a slice of toast to keep you going in the morning to a Sunday roast on a work day at FREITAG, or simply a glass of something fizzy, the Noerd Canteen has got you covered. To get a quote or reserve a table, it's best to send an email to Julia, who deals with all things canteen-related.
If you are experiencing an irresistible urge to take a F-actory tour, you can download the registration form here as an editable PDF, fill it out and send it to fabrikbesichtigung@freitag.ch. Then all you have to do is wait until we contact you with a cost estimate so that you can put your money where your mouth is.
P.S.  If you're all alone and want to take a personal tour through the F-actory, we unfortunately have to disappoint you. Tours for individuals are not possible at the moment. But check back soon – maybe this little postscript will have transformed into an invitation for the solo visitors among you.
The virtual F-actory tour