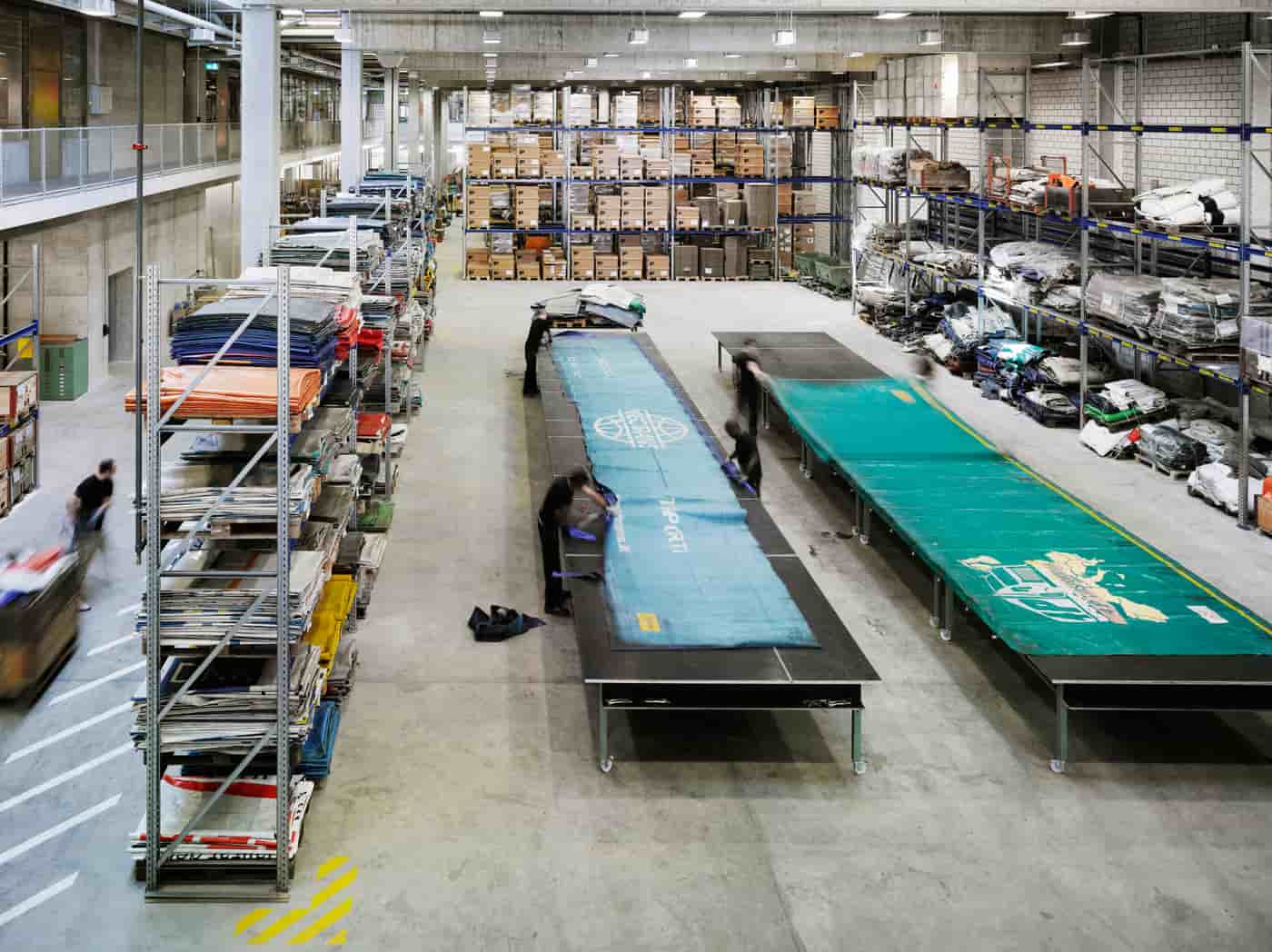 You can do that without having to travel to China or Bangladesh. You have two options:
You don't have any friends and don't like going out much either? Well then, thanks to the wonders of the internet, you can witness the inside workings of our F-actory without even getting up from your chair.
 
You're a member of a greater whole, a club president, a department manager, a right-hand man, or simply someone who would love to take not just one but all of your friends to the ladies' room every time if only it was big enough? If we all decide to get along and can find a time that works, our hospitality expert Anja will show you around every last nook and cranny of the F-actory, from the rainwater tank to the tarp warehouse, for just 250 Swiss francs, and at just about any time of the day.

And that's not all. Whether it's a mid-morning snack to keep you going, a Sunday roast on a workday at FREITAG, or merely a drink of apple cider to liven things up, we will give you what you need. OK, you have to pay extra for eats and drinks but if it ends up being more than 750 francs, we'll deduct the price of the tour.

If you are experiencing an irresistible urge to take a F-actory tour, you can download the registration form here as an editable PDF, fill it out and send it to fabrikbesichtigung@freitag.ch. Then all you have to do is wait until we contact you so that you can put your money where your mouth is.
P.S. If you are all alone and would like to have a life-changing experience, we are sorry to have to disappoint you. Tours for individuals are not possible at the moment.
The virtual F-actory tour