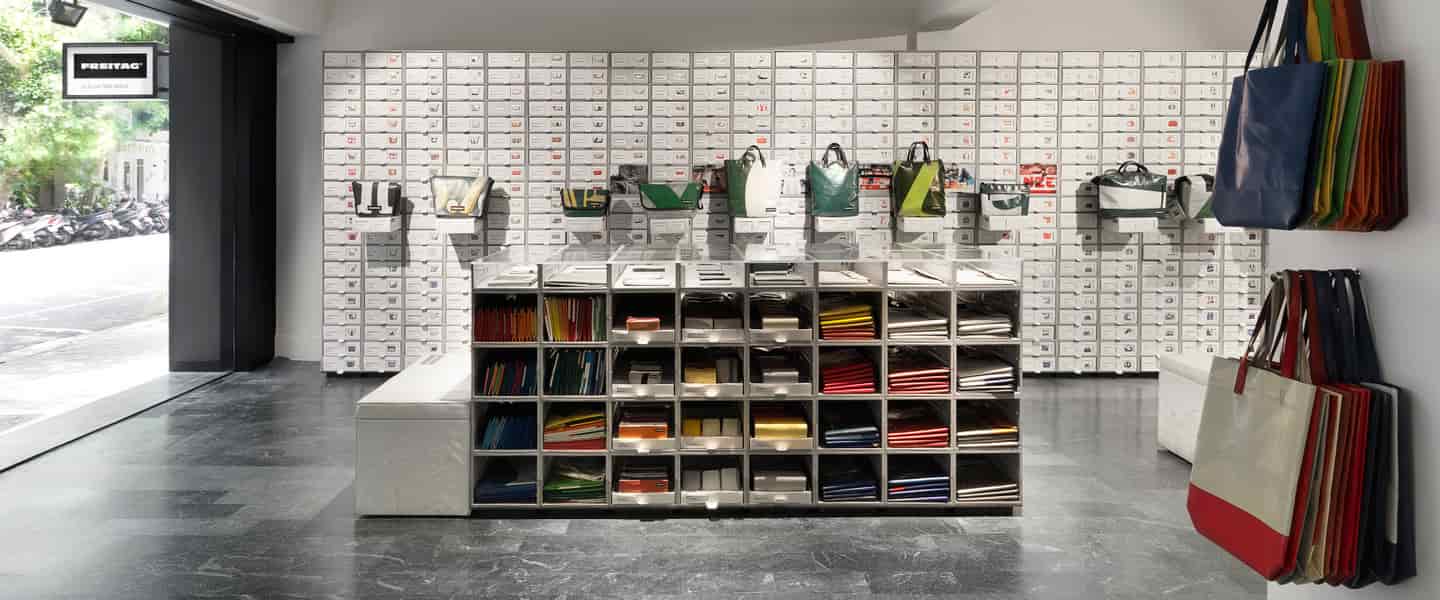 Friendly service from our longstanding F-riends and local heroes FUJIN TREE.
FREITAG Wowchers are not accepted. 
JUST DIAL IN ...
We're proud to be part of the global group of local FREITAG online stores. Book a dial-in session now and stop by Karmen via video call. Select your favorite unique products and have them delivered to your home.
When you make a booking, you'll receive a Google Meet link. Simply click on the link at the time of your appointment. If you dial in on a mobile device, you will need the Google Meet app and a Google account
We speak the local language and English
You pay the same prices and in the same currency as you would offline in the local store
Payment options: credit card
International shipping available. Additional customs duties may apply
The cost of shipping the average FREITAG bag is around: TWD 100-150 for domestic deliveries and TWD 700-1000 for international
We accept returns within 7 days. You will need to cover any additional shipping costs
Book your session now:
Available sessions will be updated every week.

F-Store Opening in Taipei
Together with our F-riends from Fujin Tree we've opened our own store in Taipei where you can find the biggest selection of Recycled Individual Products in Taiwan. Here are some pictures of the festive opening ceremony!