ALL-IN-ONE SERVICE
You have opted for the all-inclusive service for sustaining and prolonging the life of your recycled tarp product, which can only be carried out by a few specialists worldwide. Every tarp ages differently and every F-product owner is unique, so each bag will have different signs of wear and tear that can only be repaired by us here at the F-actory.
The all-inclusive package takes around five to six weeks and includes a whole host of other measures that will prolong the life of your product, such as:
Comprehensive reconstruction of rips, worn out areas and holes in the truck tarp with exact color matches
Any necessary sewing as well as the replacement of buckles, buttons, straps, Velcro fasteners, zips, bicycle inner tubes and labels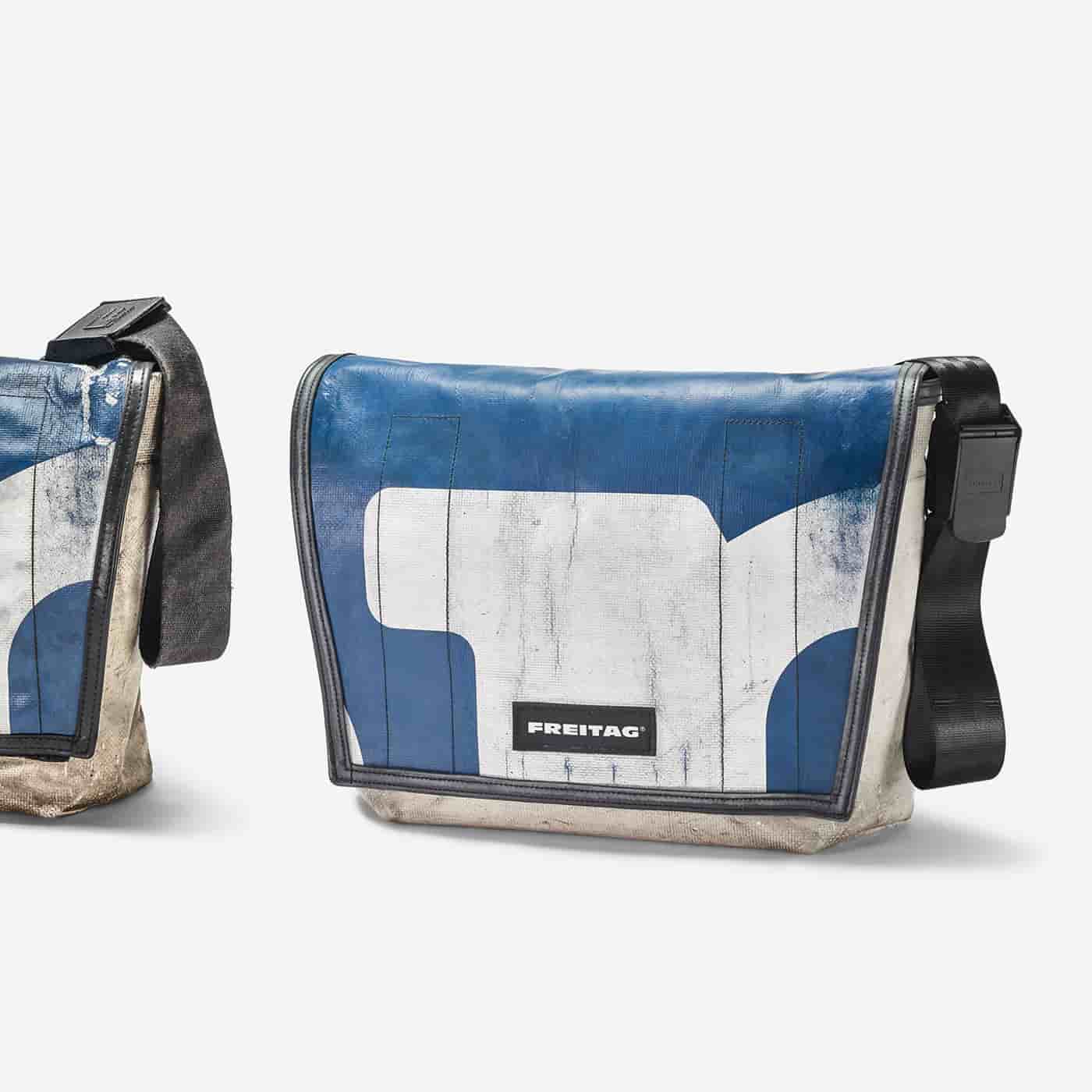 Since not every tarp is the same, please send us a photo of your bag (and the defects) to repair@freitag.ch so we can check it for feasibility before you send the bag to us.
The cost of the repairs varies depending on where you live:
Switzerland / Liechtenstein: CHF 70.- / UK: GBP 50.- / Rest of the EU: EUR 48.- / USA: USD 95.- / All other countries: CHF 95.- (VAT excluded)
We get down to work as soon as the patient checks in.
BRING 'EM IN!
Bring your injured F-product to one of our Care Points and you'll not only save on postage – you can also borrow a replacement bag while your trusty companion is on the mend (this offer is only valid for our own F-stores).
SEND 'EM TO TARP HQ!
If you would prefer to post us your ailing F-product, simply fill out this form and pay for the repair directly using your credit card or PayPal account. After your repair request has been successfully registered, you will receive an automatic confirmation email with all the necessary information about what happens next.