Not a day goes by without our hearing "Does this bag come in light blue?" or "Does it come in a more colorful version?", so we've decided to let our customers make their own. Instead of just browsing for bags, you now can design them yourself at our shop on Grüngasse in Zurich. We've transformed our local shop into a micro factory. It's called the FREITAG Sweat-Yourself-Shop. 
WHAT YOU GET
All your hard work will be rewarded with a F718 BUH – the recycled, super individual shopping bag that's exclusive to the Sweat-Yourself-Shop. It even has an outer pocket and a key holder.

It's the unique bag for anyone and everyone who likes to do things for themselves: the know-it-alls, fabric fetishists with and without a sense of style, and all the other do-it-yourself freaks.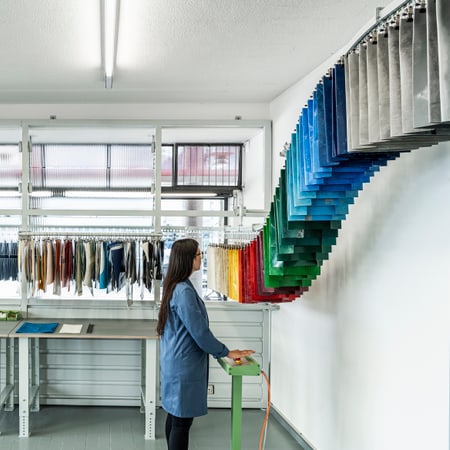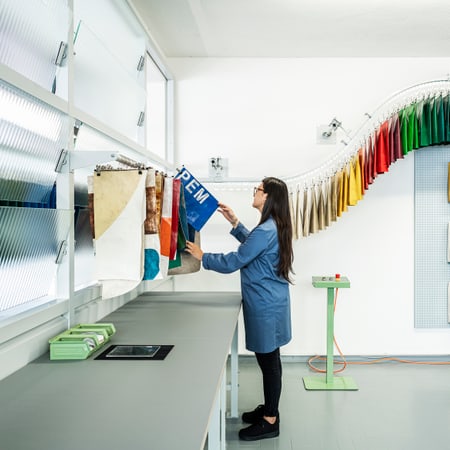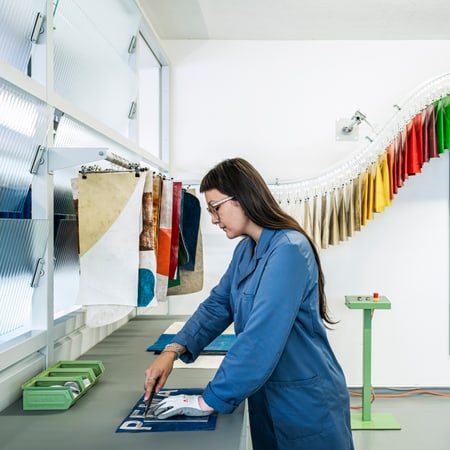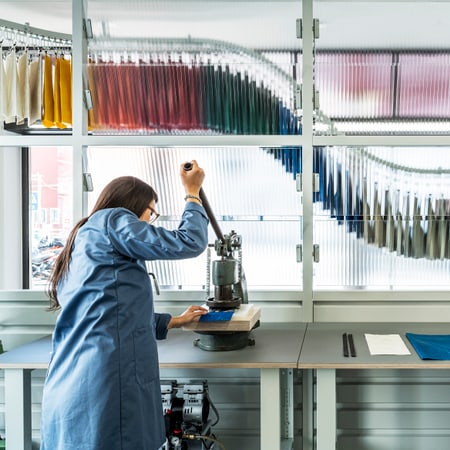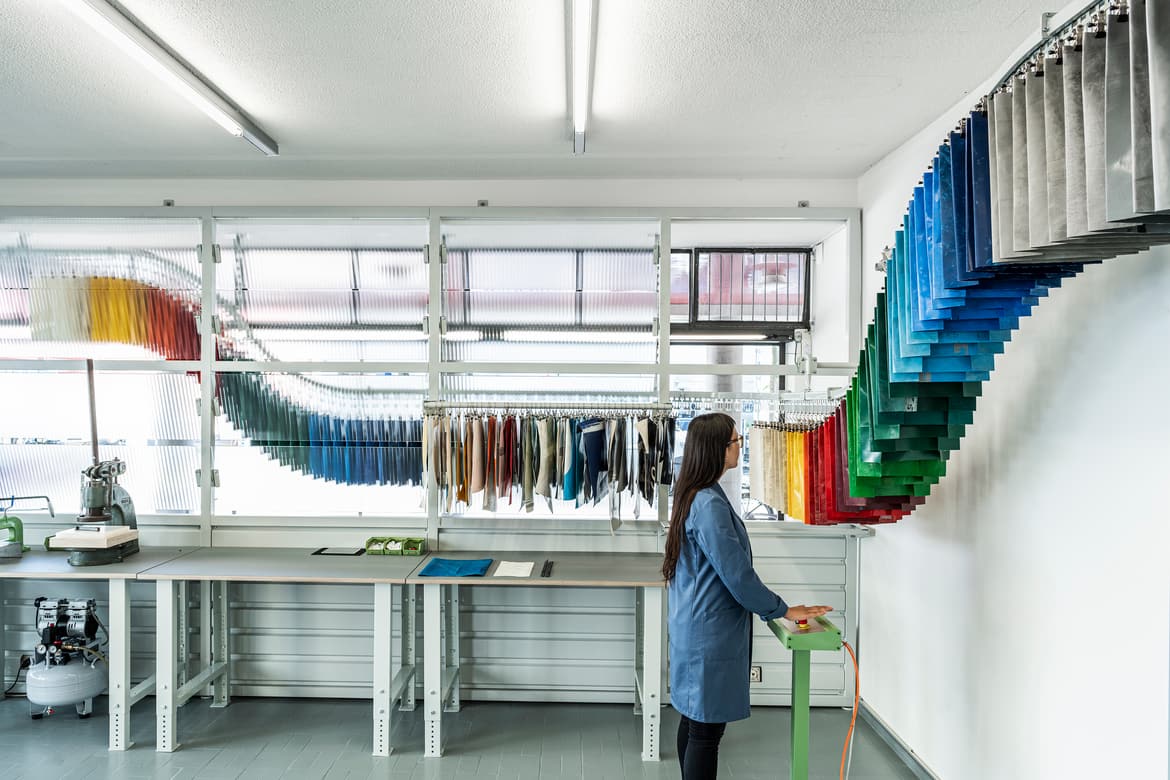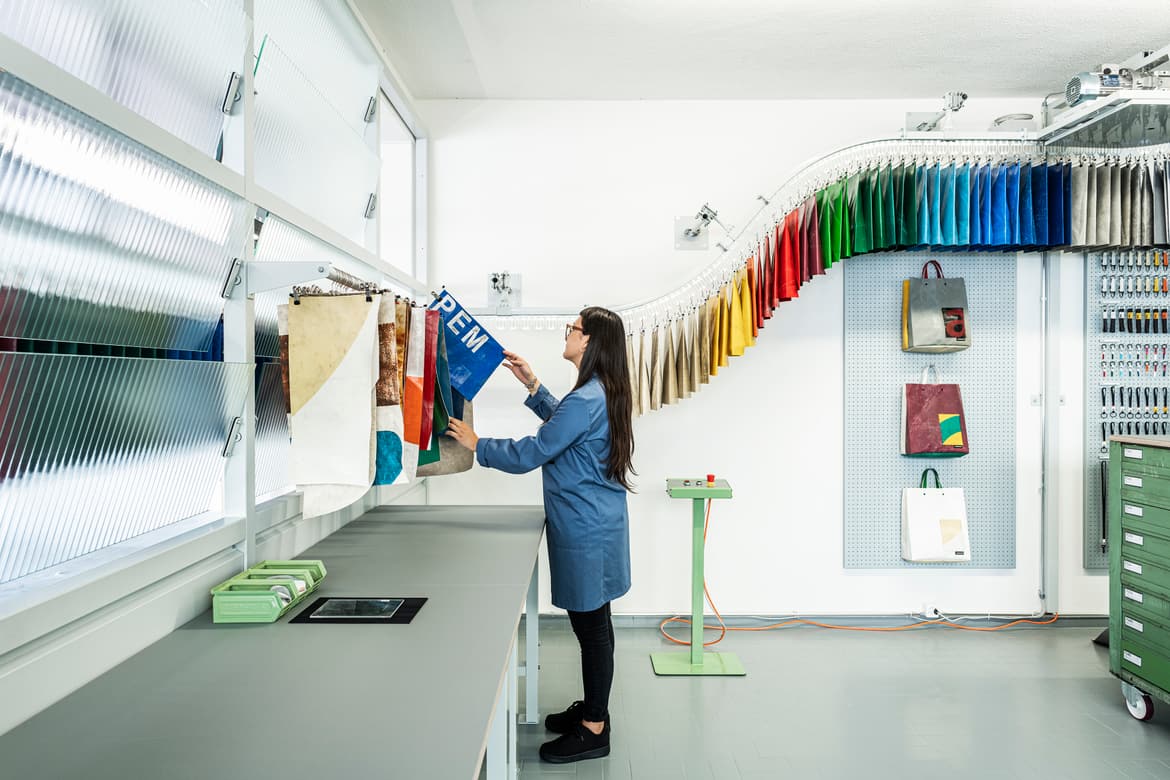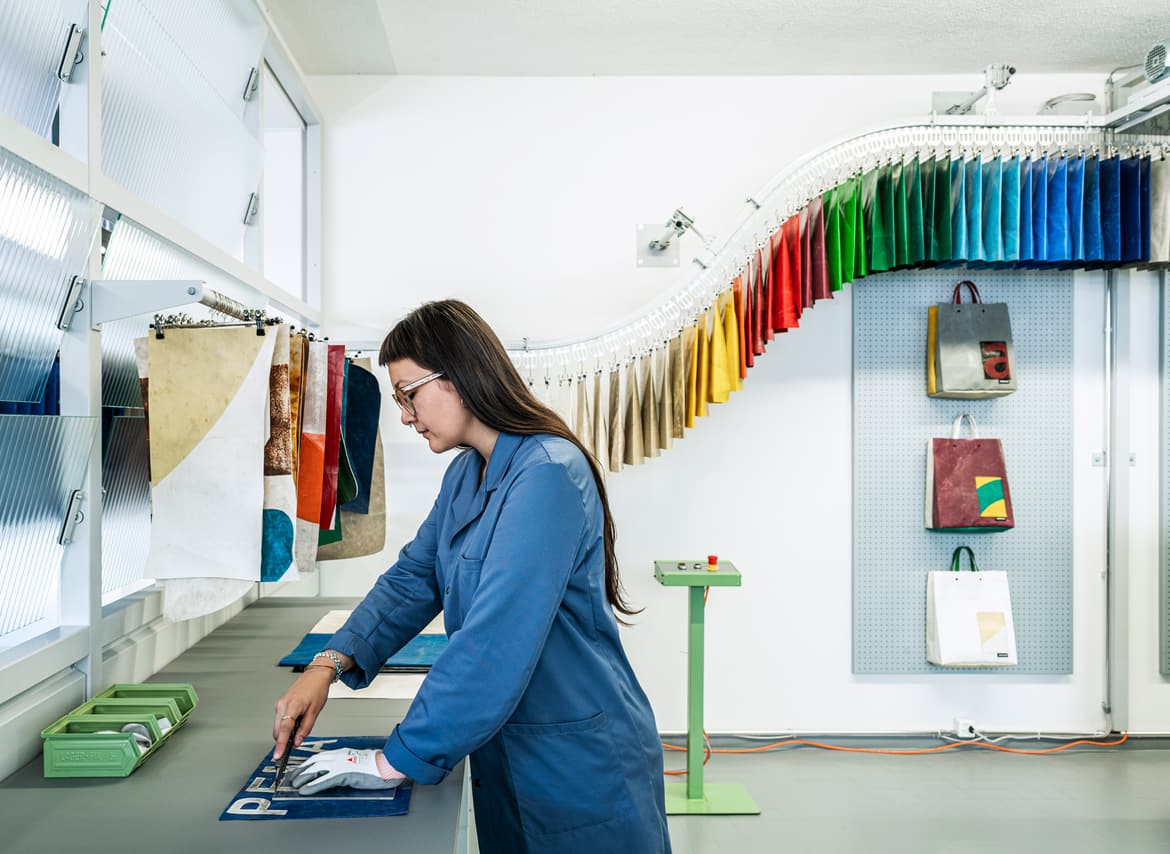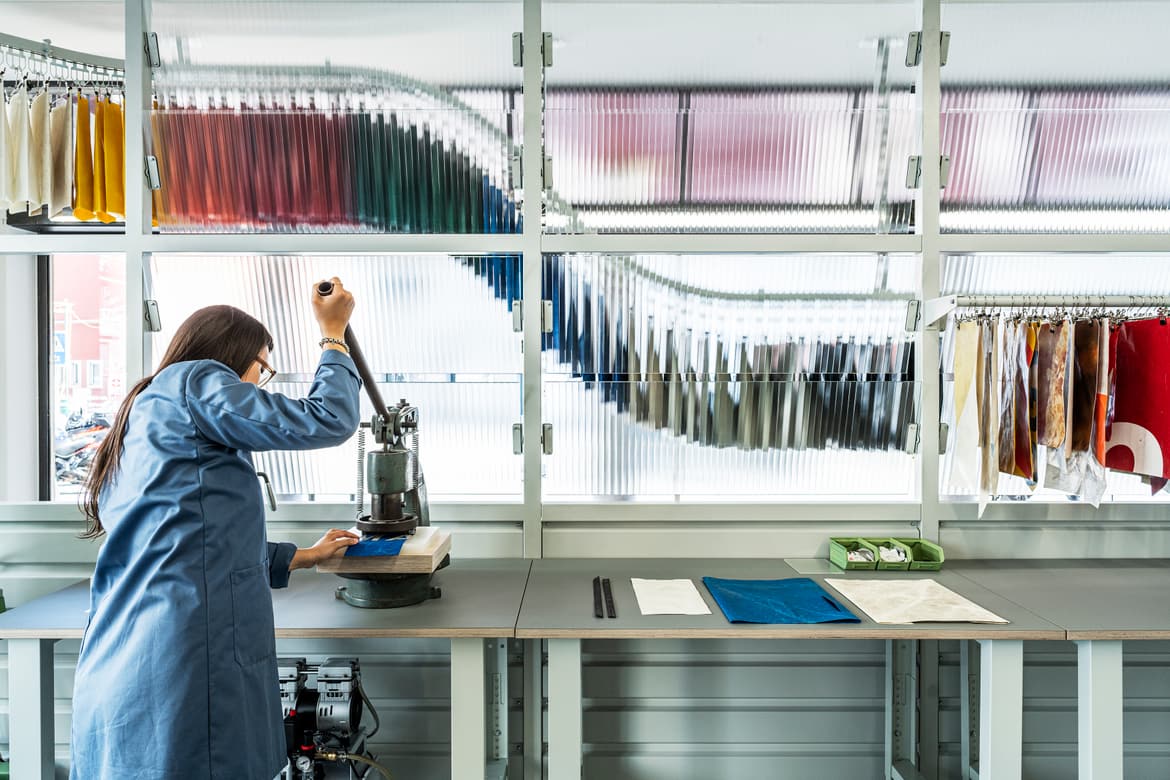 SO, ARE YOU COMING?
If you'd like to create a F718 BUH, you'll need to register here. Please note that your registration is binding. You can assemble one bag per person and per calendar year. 
Here are your sweat-inducing options:  
Sweat & Relax:
The complete experience. Choose, cut, punch and brand the individual pieces of your F718 BUH. Then wait with a drink in hand until your bag is sewn together. Once it's finished, you can whisk it away to its new home.
Sweat & Go:
The express service for Do-It-Yourselfers in a hurry: you get to do all the DIY steps and collect your finished F718 BUH a few days later – or we can mail it to you, if you live in Switzerland.  
Let's sweat together … ?

If you want to drop by with a friend, family or your fitness club, it's best to call ahead to discuss group rates: +41 43 243 97 49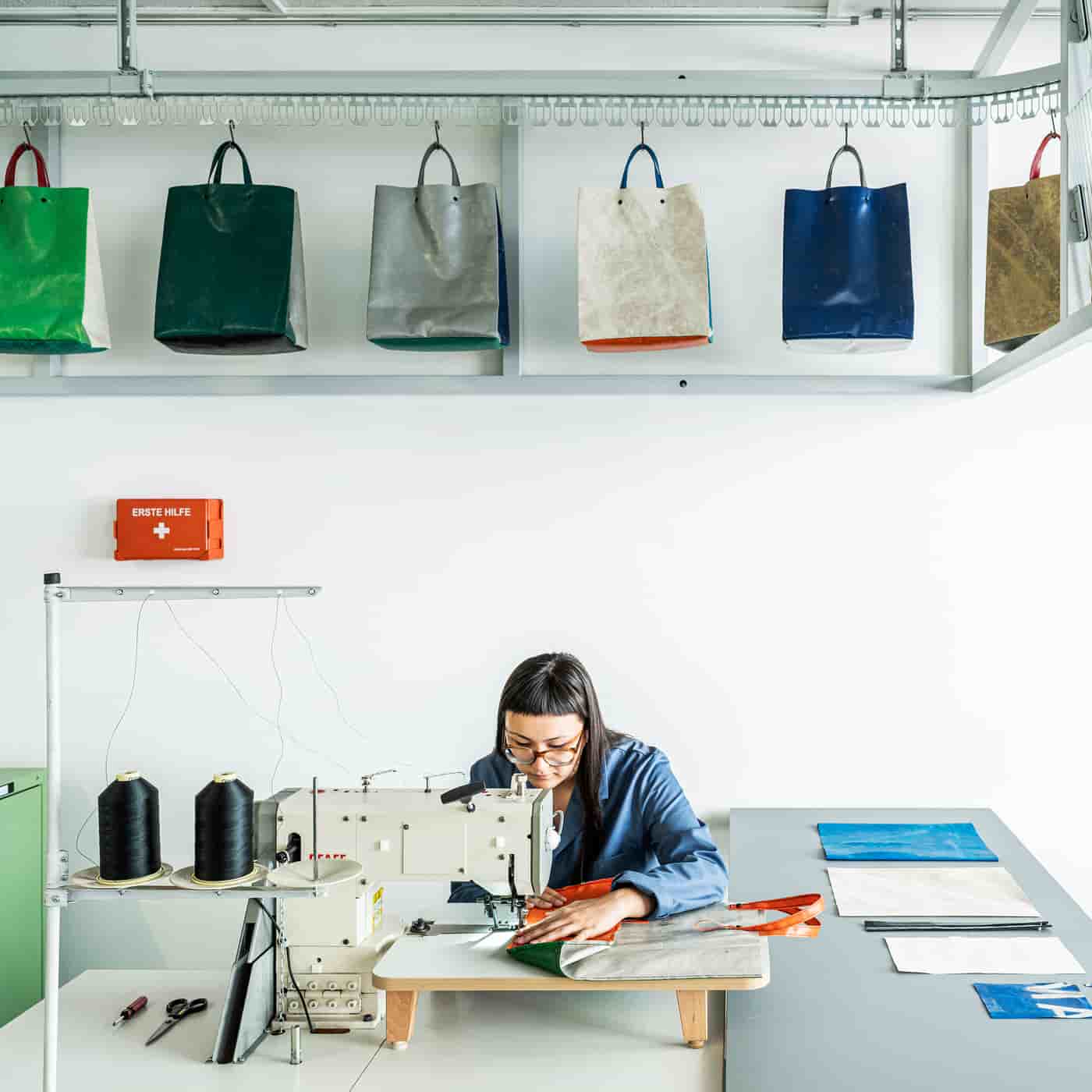 Grüngasse 21, 8004 Zurich
Opening times: 
Tuesday – Friday 11:30 am – 7 pm / Saturday 11 am – 5 pm